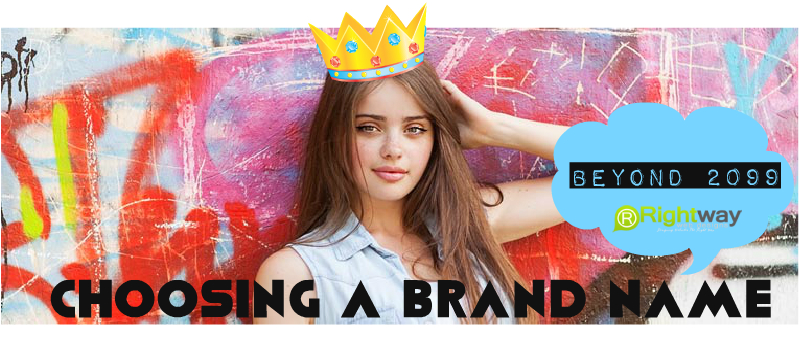 Choosing a brand name beyond 2099
Its very important to look beyond what you see today and place your brand into the future. Don't go silly with futuristic names or names that only mean something to you.
Your business is there to share with the world so make make a brand-able name that everyone in the world wold have some understanding what you offer just by the name, weather abbreviated or full length.
Never use negative words (no,down,out,Off) don't get this confused with words of emotion. (bad, happy, cool, fun).
Come up with a few names and tell close friends and ask which one they think is appropriate. This way they wont know which name your going to choose in the end and you have a clear reference to which one came across the best..
Always buy a domain in your region for example if your business is in Australia then buy the popular .com.au or if the USA buy the .com. If you can secure both then jump to it and don't hesitate because if your business turns out a success you will be kicking yourself that you didn't snatch it up.