PAYMENT OPTIONS
Rightway Web Design offers multiple payment methods for our clients' convenience – credit cards via our secure server, fax or telephone; direct deposit or commercial cheques, personal cheques and money orders.
CREDIT CARD PAYMENTS
Rightway Web Design supports the following credit cards for payment of domain name registration, Website Design, Graphic Images and web hosting.
ONLINE:
Your purchase order will be processed immediately when placed using your credit card through our secure payments server. Please note: Your credit card will not be charged prior to successful registration of your domain name.
PAYPAL
Rightway Web Design accepts PayPal letting you conveniently pay through any mobile device.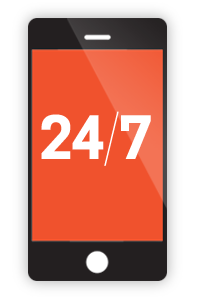 Telephone Orders:
You can place your purchase order via phone by calling Rightway Web Design on 0435 816 096.
Upon successful registration a formal confirmation notice will be forwarded to you via email together with a receipted tax invoice.
DIRECT DEPOSIT PAYMENTS
If you do not hold a current credit card but would like your order processed immediately, you have the option of paying by way of direct deposit to our financial institution. Please contact us to obtain banking details.